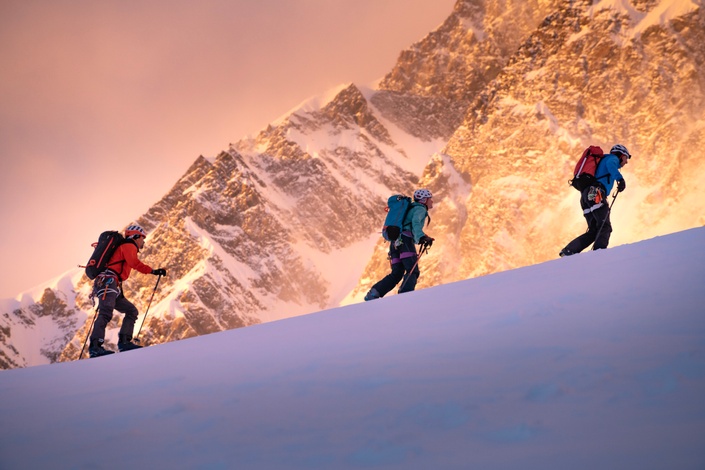 Beginner to Expert Welcome
Are you interested in heading out to the backcountry for the first time, or the 1000th time? This course is designed specifically for recreational skiers of all levels. If you are interested in developing and refining your avalanche awareness and backcountry planning and travel skills, while still skiing cool lines, then you have come to the right place.

This course will benefit people who:
-have never taken a formal avalanche education course
-have taken a formal avalanche course, and desire to learn updated and practical systems to refine their "game"
-desire practical concise instruction from experienced backcountry skiing professionals
-want to learn at their pace, and review the content, forever

During this course, you learn how to:
-accurately interpret the daily avalanche forecast on a deeper level
-identify safe and dangerous backcountry terrain
-communicate more effectively with your partners so everyone can have more fun
-create and execute a rewarding backcountry tour
-understand how to interpret snow pit stability tests
-glean from the school of hard knocks, several professional skiers share their "near miss" stories

This course does NOT include:
-how to create avalanche forecasts
-how to document in field books
-in-person field practice
-boring things

In-person field practice and application of rescue skills can be arranged. A resource of highly recommended backcountry ski guides is provided. You can book a ski day or two with a certified professional in your area.

So, if you are interested in backcountry skiing/riding with your friends and family for decades to come, welcome to this course!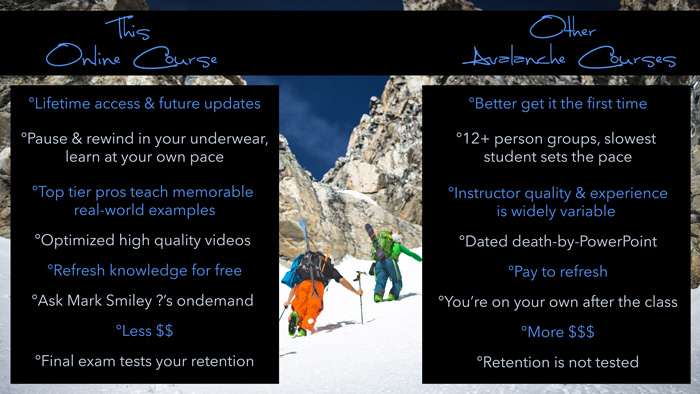 Your Instructor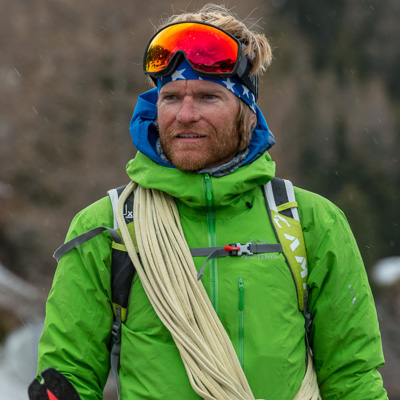 Mark Smiley has been climbing, skiing and guiding for the better part of this life. His passion for adventure has taken him around the world. 5 Denali expeditions, and 20+ expeditions to places like China, Peru, Ecuador, Across Europe, Canada and Alaska, have given Mark a ton of experiences to draw from.

He and his wife, Janelle, are the only people that have attempted to climb all 50 Classic Climbs of North America (48 successfully). Additionally, he was part of a team to set a world record skiing across the entire Alps Mountain Range in a mere 36 days.

His teaching style is fun, concise and easy to understand. As an IFMGA Certified Mountain Guide, Mark is among the world's elite guides to reach this status. More important than this certification, is his candid style of conveying to you the best of the best information and techniques that will really help you. Through this course you will tap into his expertise, skills, and knowledge for real world learning.
"I am in love with something that can kill me. I created this course for those that share this love. Educating ourselves about avalanches is the foundational action we can take to stay alive in avalanche terrain. Yet, upon completing the highest levels of formal avalanche training, I was left longing for practical steps and systems to apply this knowledge in the field. This course is designed to avoid that problem. You will have the knowledge to make better decisions to keep you safer while in the backcountry. This course is a tool, one of many, you will use to become an expert. Never stop learning."

-Mark Smiley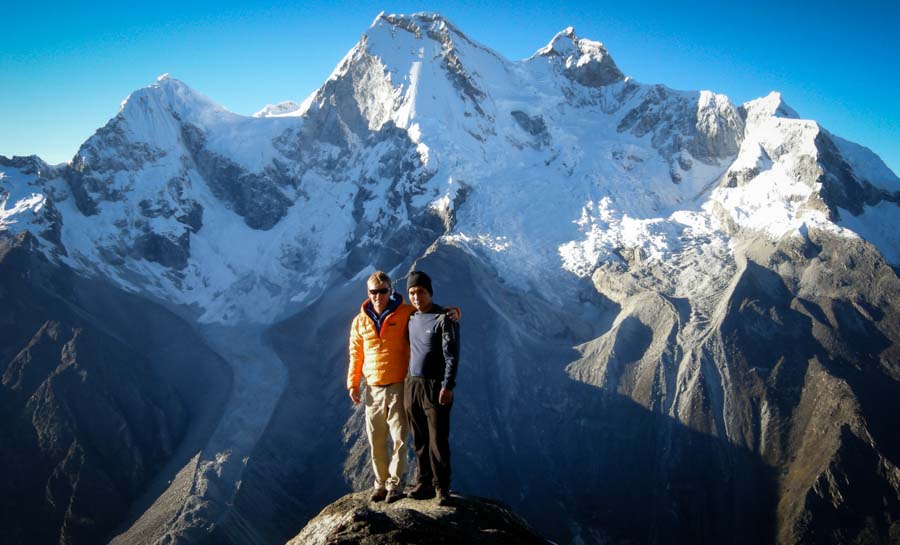 Victor Caldua was a friend and mountain guide who died in an avalanche on Alpamayo, Peru. He left behind a wonderful wife, Alicia, and two amazing and talented daughters, Vanessa and Estefani. 10% of the profit from this course will be gifted to Victor's family for their college expenses. Vanesse wants to be an engineer and Estefani wants to be a mountain guide.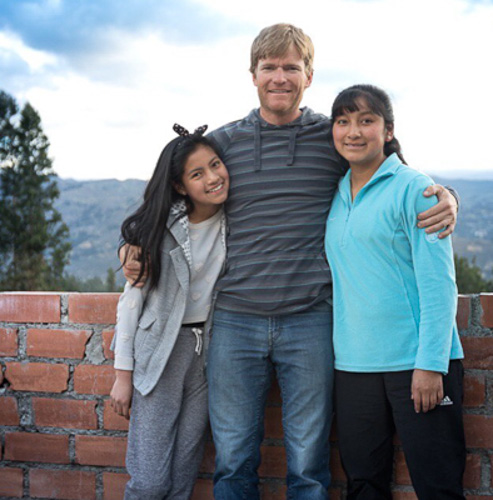 Jan 4, 2021 Update: $5,800 wired to Victor's family, which will cover most of their school expenses for the next year. Mtn Sense is committed to supporting their needs indefinitely as more people enroll in this avalanche course.
Frequently Asked Questions
When does the course start and finish?
This self-paced online course starts now! It ends once you have passed the final exam.
How long do I have access to the course?
After enrolling, you have unlimited forever access to this course for as long as you like - across any and all devices you own.
Is a refund an option?
If you are unsatisfied with your purchase, contact us within 30 days of purchase, and we will give you a full refund.
Will taking this course make me an expert?
No- but it will be a big step in that direction. Expertise requires hands on experiences, learning from mistakes, and getting direct feedback. Going touring with a certified guide is one great way to take the next step towards becoming an expert.
Is this course for splitboarders and snowboarders with snowshoes?
Yes. The term "skiing" encompasses everyone. It is used for simplicity of speech, not exclusion. All lessons apply equally to all shapes of boards for snow flotation.
Will I earn a certification from this course?
In the USA, the only courses that grant you a certification are Professional 1 & 2 courses. Recreational courses do not certify you. This course has an optional 65 question test, and upon passing this exam, you will receive a certificate of completion from Mountain Sense.
What if I'm pursuing the 'Pro Level' certification?
This course does not include the required field days as required by A3. Therefore, this online course alone WILL NOT fulfill the prerequisite for those on the Pro 1 certification track. BUT, if you complete the course, and then take 14.5 hours of field training with an approved organization, that can open the door to take a Pro 1 course through some of the organizations that teach professionals.
Testimonial from Instagram chat: